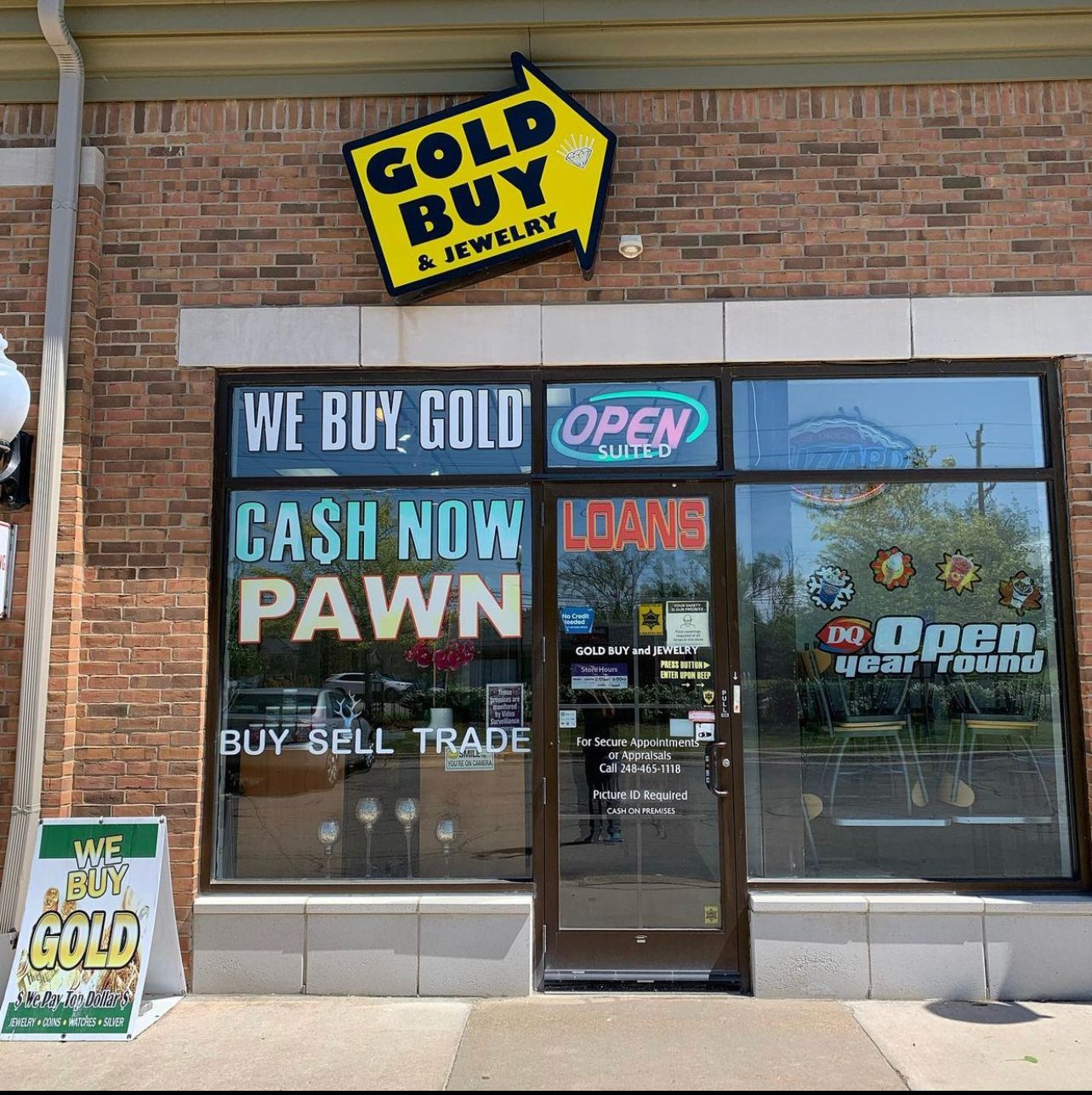 Gold Buy & Jewelry is a traditional and trustable pawn shop located in Novi, Michigan. Since 2011, Gold Buy & Jewelry has been in the business of buying, selling, trading jewelry. 
We have helped many families in terms of buying and selling Gold, Silver, Diamond, Jewelry as well as repairing the jewelry within 2-5 day turn around.
In addition to our jewelry repairs and purchases, Gold Buy & Jewelry also has a huge selection of jewelry that is available for sale at great prices.
Call us at 248-465-1118 to speak with one of our qualified jewelry specialists or come see us at our location for one-on-one assistance. We offer top dollar on all gold, silver and diamonds.