Gold Jewelry Repair Shop in Michigan, USA
 Diamond Jewelry Repair Shop in Novi
Buying jewelry is an expensive affair, especially if it is silver, gold, or diamond. People don't buy such expensive jewelry every day. On a special occasion or for a special person, jewelry of such expensive metals is bought. Most of the time, some sweet memories and emotions are connected to those jewelry pieces. Thus, the heart breaks a little when such jewelry pieces broke. Getting it repaired from a certified jeweler is the best option one can opt for. If you are living in Novi, you should choose the best jewelry repair in Novi or jewelry repair in Michigan.
Gold Buy and Jewelry is one of the best places for Jewelry repair in Novi. We are a pawnshop, that is in the business of buying, selling, and trading jewelry since 2011. We specialize in various jewelry repairs like fixing broken necklaces, fixing loosened stones in jewelry pieces, or putting diamonds back into the rings. The repair work is done by certified jewelers and takes around 2-5 days. You can contact us and speak to our qualified jewelry specialist for any query or assistance. You can check our website for more information.
A Jewelry shop is the best place for broken jewelry. But sometimes, not all broken or defective jewelry pieces belong there. Things like a broken clasp or little resizing of the ring can be done at home. But that doesn't imply that a jeweler is not needed. A jeweler or you can say certified jeweler, is always the right person for jewelry. But some quick fixes are suitable in some cases. Let's take a look at these fixes which a person can do by themselves.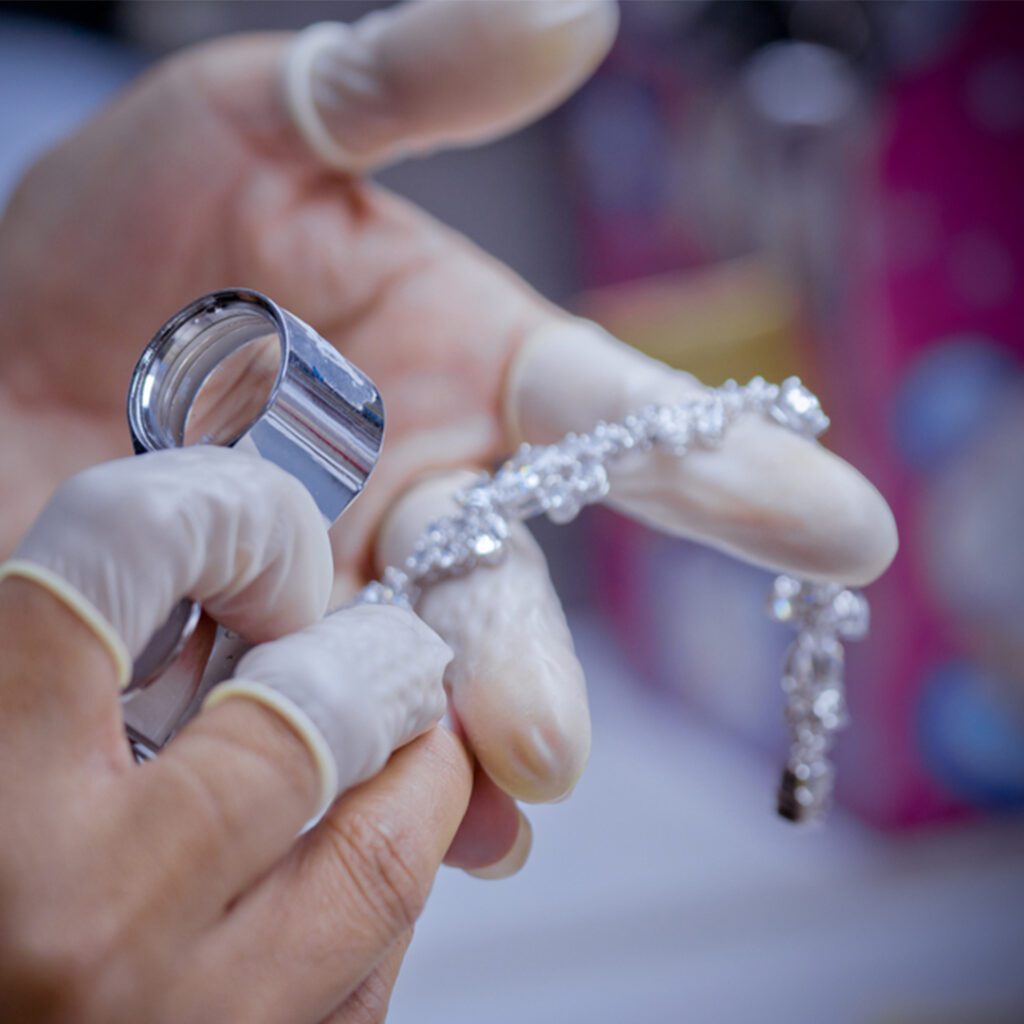 Resize a ring

– Most common problem with the ring is that the ring gets out of shape, bent, or a little bit smaller or larger than the finger. These issues are common and can be easily fixed at home. For reshaping the ring, a simple step is followed. Apply enough pressure from the bent side to make the ring round again. A metal ring mandrel can be used for this purpose. For resizing, if the ring is a little bit larger, then wrap the gold wire around one part of the ring. This will provide width to that part of the ring making it fit for the finger.



Placing a missing stone

– For this, understanding the material is the crucial factor. Finding the right jewelry glue according to the material and using it to fix a missing stone is the simple thing that can be done by people themselves



Replacing a broken clasp

– This is the most common issue with the necklaces. Necklaces that are used daily or most often suffer from the issue of the broken or lost clasp. This can be easily fixed in-home by replacing the clasp with a new one. One thing which should be kept in mind while buying a clasp is that the size and shape of the new clasp need to be similar to the old one. This ensures that the necklace will have the fit as same as before



Removing knots from the chain

– Often the chains of the jewelry get tangled and knotted. One of the easiest ways to prevent it is by hanging the chain jewelry instead of piling it up. Piling enables the chains to mix into one another leading to knots when taking out one from that pile. Untangling those knots takes patience but can be done easily at home. Starting with loose ends, use a cotton swab to apply oil at knots and untangle them.

Jewelry is a delicate thing that should be handled with care. Repairing by yourself is not a great idea. Some small fixing can be done on its own but getting it repaired by a certified jeweler is always the best option.