Watch Repair Shop in Novi, Michigan
Nowadays, a watch is considered a fashionable accessory that is carried by both men and women. Watch compliments the whole look by adding grace and class to it. Owning a good-looking watch adds a different touch to the whole look of the time. A timeless classic watch is a must-have accessory. High-end watches today cost an amount of money which is considered much for a watch. If such a watch gets damaged or some part got broken, then it is more advisable to take it for repair than just discarding that and getting a new one. There are many shops for watch repair in Michigan.
Gold Buy and Jewelry is one of best place for watch repair in Novi. We are in the business of buying, selling, and trading jewelry since 2011. We repair all kinds of watches, whether it is a simple one or a high-end watch. There is a range of maintenance and repair services that ensures that your watch will again get into the tick-tock sound form. Our experts work with a delicacy which ensures that the watch is in good condition. You can contact our store in Novi, Michigan to know more about it.
There are various services that are provided by a watch repairing or servicing center offered to the customers.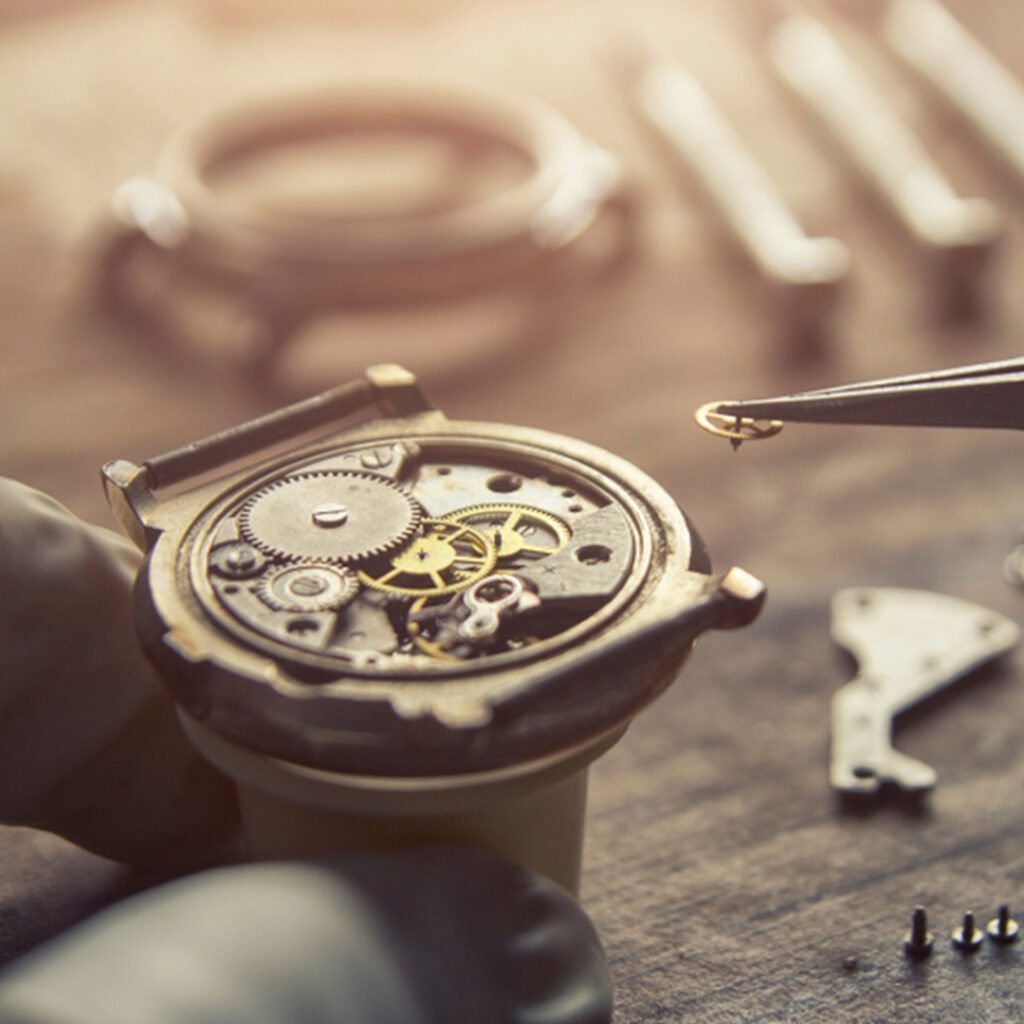 Movement Service

– It comprises the complete servicing of the movement. It involves the disassembling of the movement and then cleaning it properly. The components are cleaned properly and thoroughly. After that, it is reassembled again, in which fresh necessary lubrication is provided. 



Battery Change

– This is the most common thing for which a watch came to a service center. The battery of any watch, whether it's a normal one or a high-end one, changes every two to three years. This is because the battery loses 15 to 20 % of its power every year. Thus, this is a common request in any service center. The battery should be replaced with much precision, taking care of all others parts. Also, this is the only service that most people think to get for their watch.



Ultrasonic Cleaning

– Sometimes, watches and clocks get dirty in the hooks and corners. Cleaning those hooks and corners is not a cup of tea for everyone. Doing it by yourself has the risk of damaging the beautiful watch. Thus, getting an ultrasonic cleaning in the service center is a better idea. Special equipment and tools are available in the center to clean the cases, straps, and links thoroughly.



Polishing

– A good watch service center always has different kinds of polishing tools, brushes, and attachments. These are the equipment required by them to get rid of any scratches on the watch.

High end watches in Michigan

need such polishing to retain their shine for long.



Replacement of Parts

– Many watch service centers offer replacement of parts of all watches and clocks. Most of the time, they outsource the components that are required from the watch and clock manufacturers for the replacement. This service is required by many customers who own any high-end watch which just needs the replacement of a certain part for their good functioning. The glass and exterior parts can also be replaced.



Strap Change

– Sometimes, people need a new strap for their watch as the old one may get torn, bad, or not liked by them anymore. Some people replace their normal strap with a metallic one. Or people wish to add their watch to their metallic bracelet.